Pliancy

invited me to create a header illustration featuring

"People Over Process: A Project Management Office for Sustainable Growth "

and this is what I came up with.
Throughout the brief, I found a big concern with the human component, with well-being, and how important it is to have a solid base to build something strong. This concern was something that caught my attention and inspired me.
With this illustration, I want to represent a kind of total control over work, achieving the best

possible solut

ions, a

nd

most importantly, having healthy and solid emotional control.
A Project Manage

ment

Office (PMO) 
for Sustainable Growth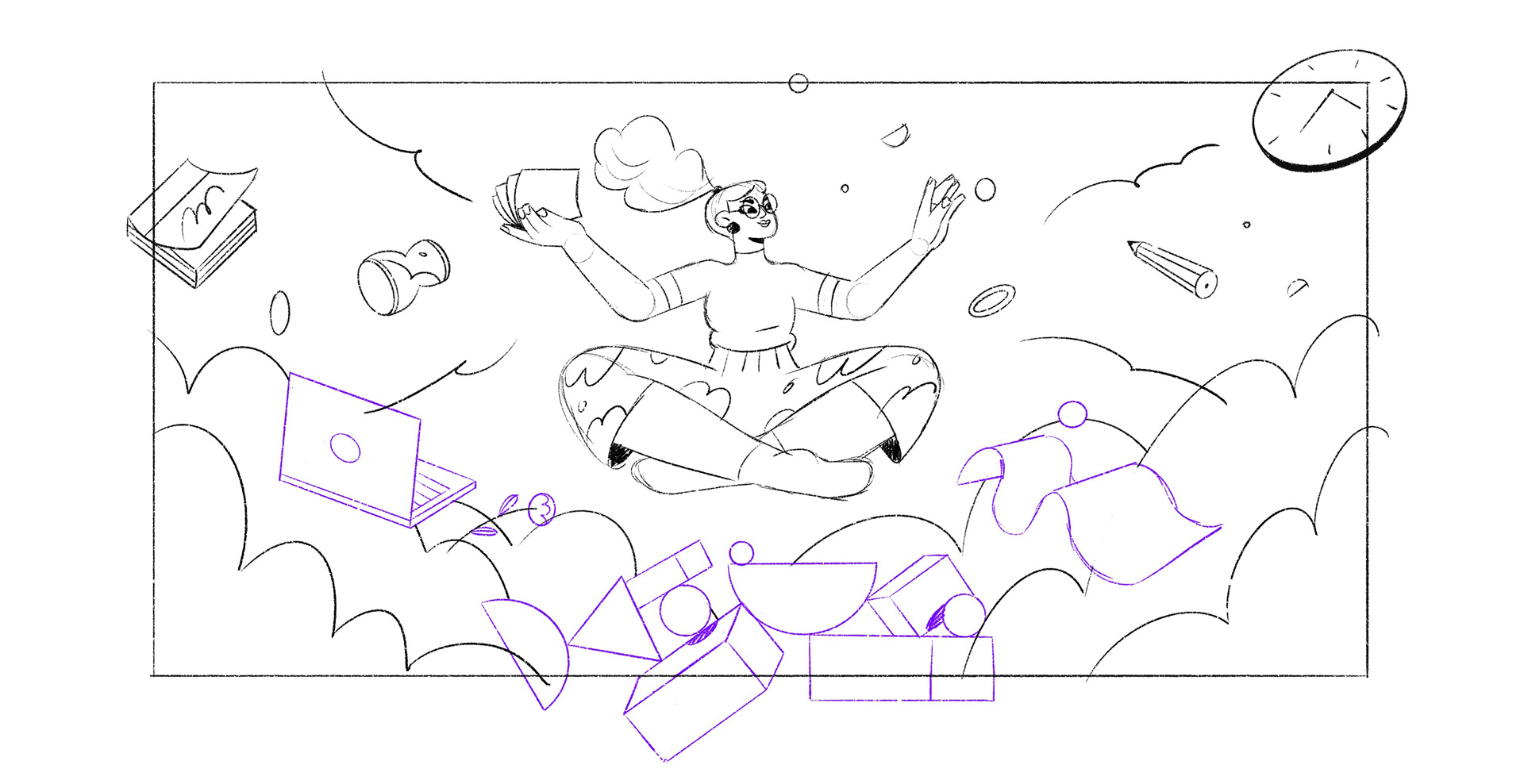 "As your project manager, my first concern wouldn't be how messy (or blank) your Asana boards are or how many RFP emails you've felt. My first question during check-in meetings is often "How are you feeling?"